Veteran's 'treasured' war medals returned to family after decades underground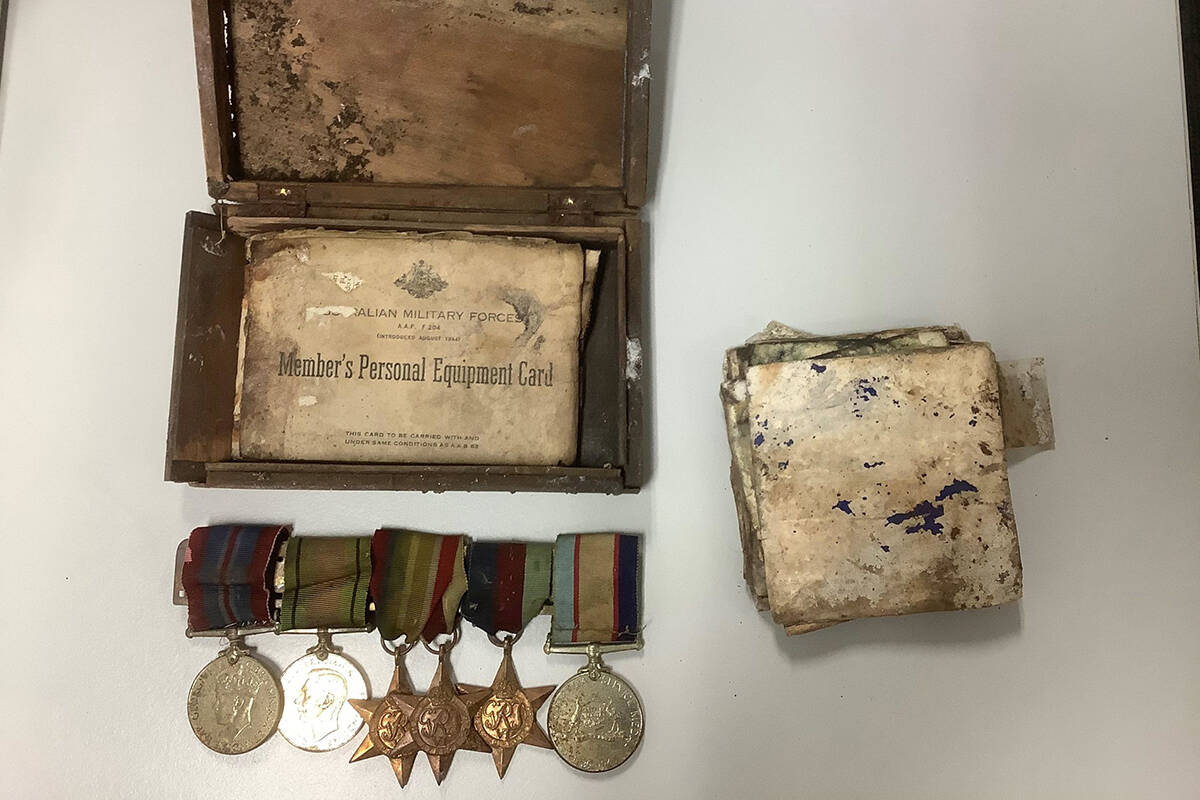 A family has been reunited with WWII medals decades after they were buried in a Woodgate backyard. 
Childers Police recently attended a Woodgate home, where the owner had located a half-buried timber box containing six medals and historic army personnel documents.
While the owner of the medals, Arthur Leslie Bassham, died in 1991, police managed to track down the man's niece, who currently lives in Brisbane.
Mr Bassham was a cane cutter and is believed to have worked in the Woodgate region at some stage.
Senior Constable Michael Schmidt from Childers Police said he was pleased "to be able to reunite the family with such treasured memorabilia".
Image: Queensland Police Service