Veteran disaster volunteer shares tales from the front line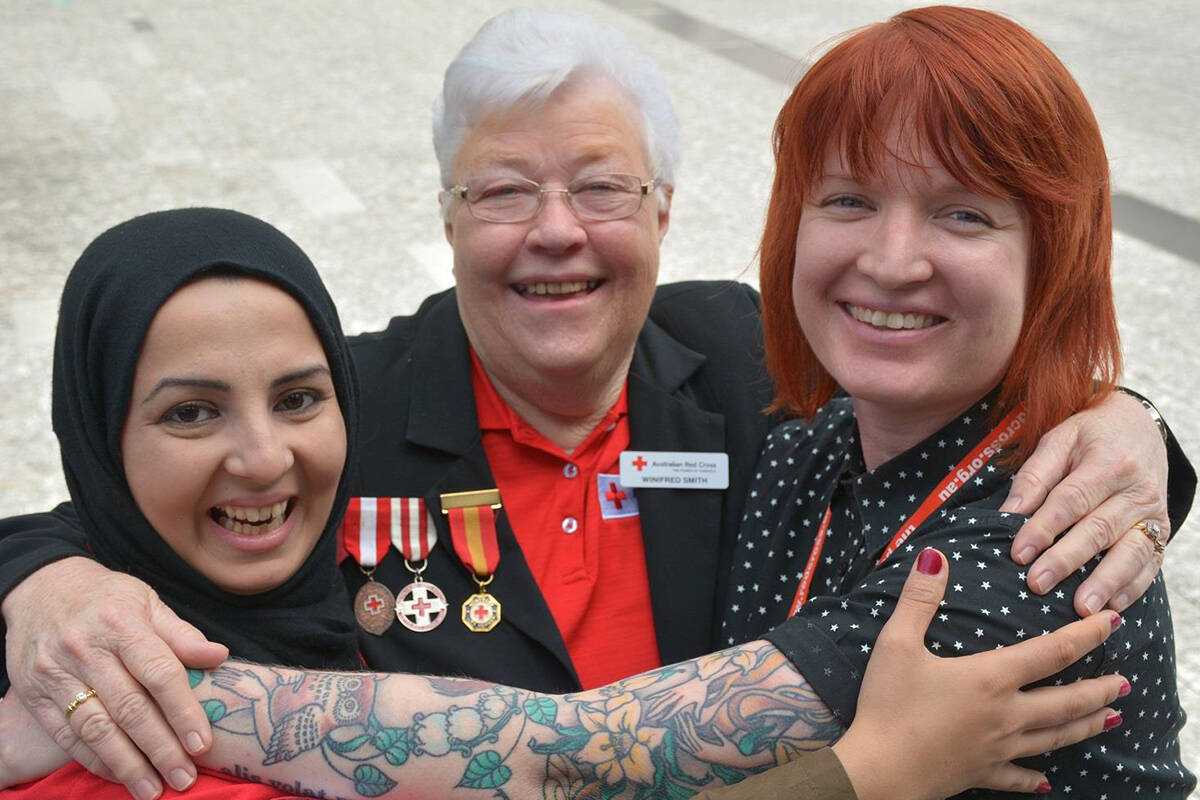 A veteran Red Cross volunteer has shared some of her incredible stories from the frontline. 
Red Cross Queensland Chair Winifred Smith has volunteered in disaster relief efforts such as the 2011 Brisbane floods and the Bali bombings.
Ms Smith said she joined the Red Cross to do something for her community more than 25 years ago.
One experience that stood out to Ms Smith was her time working in Rockhampton after floods.
"We had 198 people all lying on mattresses in the indoor basketball area," she told Joe Hildebrand.
"We had families and we had a lot of men, a lot of single men.
"After breakfast every morning, they'd sit at a table, and they'd just look.
"I went up to them and said to them 'you look as if you're my senate committee' … and I said 'what are you going to do with yourselves'?"
Press PLAY below to hear how the men reacted to Win Smith's challenge 
Image: Australian Red Cross / Facebook