'Very embarrassed': Swimming Australia CEO 'simply not able' to come clean on Shayna Jack drug scandal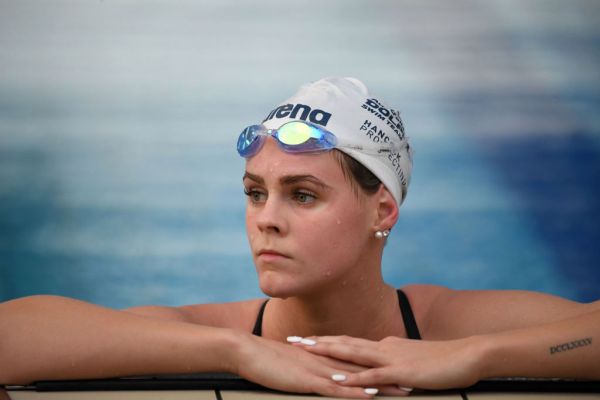 The CEO of Swimming Australia insists she wanted to come clean about the drug scandal that's rocked her team but wasn't allowed to.
It's been revealed Aussie swimmer Shayna Jack has tested positive to a banned substance.
After mysteriously leaving the FINA World Championships in South Korea, just days before it began, it's now emerged Jack has been under an ASADA investigation.
The 20-year-old has revealed she tested positive for Ligandrol, which is used to aid muscle growth and treat osteoporosis, back in June.
Then on July 19, Jack's B sample was returned with another positive result.
In a personal statement, the freestyler maintains she doesn't know how she ingested it and says she's determined to clear her name.
Jack also says she wanted to tell her teammates but didn't want to distract them during the World Championships.
Swimming Australia is now under fire for keeping the news a secret.
CEO Leigh Russell tells Steve Price "it really wasn't a choice".
"We work under and operate under ASADA rules and they're really clear in what we can and can't say.
"We're not allowed to say or make any public comments unlesss ASADA or the individual athlete concerned makes a comment."
Asked if she urged Shayna Jack to go public, Ms Russell deflected.
"That question really is for Shayna and her legal team. Certainly we worked with them once the notification was made to us.
"It's outside of our jurisdiction to impress upon somebody to come public with information unless they believe that it's in their best interest to do so."
Click PLAY below to hear the full interview
Mack Horton was also kept in the dark about the test results which came in two days before his protest against convicted drug cheat Sun Yang.
Ms Russell says she is "very embarrassed" about the entire situation.
"When Mack didn't get on that podium with Sun Yang, of course, I was understandably concerned.
"None of our athletes knew. That is not my preferred way of operating.
"My preference would have been to actually be transparent with this information from the beginning.
"But under the rules that we're currently operating under we're just simply not able to do that."