US-China 'truce' won't disrupt farmers 'kicking goals': Trade Minister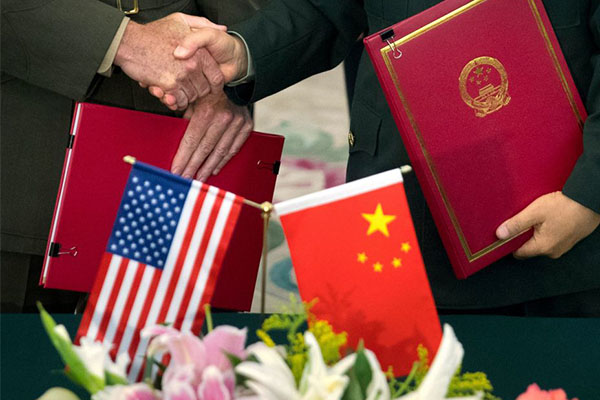 The Trade Minister is assuring Australian exporters will not be greatly disrupted by the US-China trade deal agreed upon after a two-year trade war.
The deal includes China removing barriers for US agricultural imports and cracking down on companies that steal intellectual property.
In return, the US will halve the tariff rate it imposed on Chinese goods.
Trade Minister Simon Birmingham tells Deborah Knight Aussie farmers won't be hindered by greater competition.
"I think this is a truce rather than a complete elimination of trade tensions between the US and China.
"We would expect [growth] to be in areas where Australia is not particularly exposed to.
"These are real opportunities for our exporters who have been kicking goals and growing markets in China to continue to do so, even as they face perhaps a little bit more competition from the US."
Click PLAY below to hear the full interview
Image: Getty/AFP Contributor