Two simple ways to make rich fruit cakes ahead of Christmas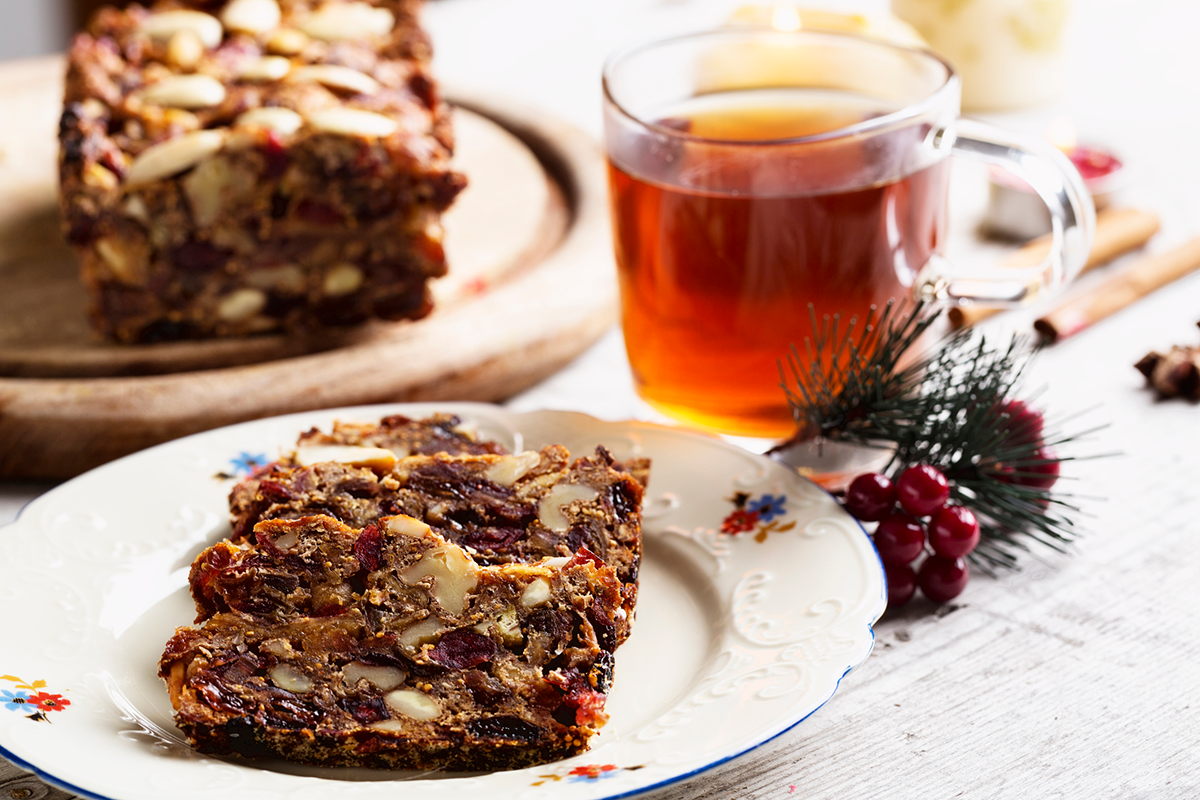 With Christmas fast approaching, the classic fruit cake will start slipping into the thoughts of many. 
Today, a group of judges from the Queensland Agricultural Society are preparing to determine the state's best rich fruit cake.
Society General Manager Trevor Beckingham told Spencer Howson all about the competition and has even supplied two recipes you can make at home!
Baked Dark Rick Fruit Cake
Ingredients
500g Sunbeam sultanas
500g Sunbeam currants
500g Sunbeam raisins
250g mixed peel, chopped
180g red cherries, chopped
180g blanched almonds, chopped
2/3 cup sherry or brandy
500g plain flour
120g self-raising flour
1/2 tsp ground nutmeg
1 tsp ground ginger
1tsp ground cloves
500g butter
500g soft brown sugar
2 tsp vanilla essence
8 eggs
Method
Mix fruits and nuts, soak in sherry for at least two hours, preferably overnight.
Sift together the flours and spices.
Cream butter and sugar with essence.
Add eggs on at a time, beating well after adding.
Add fruit and flour mixtures, mix thoroughly.
Place mixture in prepared cake tin with two layers of brown paper/foil and two layers of baking paper 25.5 squared.
Bake in slow over (130°C – 140°C) for approximately 5-6 hours or until cooked when tested.
Allow cake to cool in tin.
Boiled Dark Rich Fruit Cake
Ingredients
250g margarine
1 cup sugar
1 cup water
3 cups mixed fruit
1 tsp bi-carb soda
1/2 tsp cinnamon
1/2 tsp ginger
1/2 tsp mixed spice
2 beaten eggs
1 cup plain flour
1 cup self-raising flour
Method
Place all ingredients except eggs and flours in a large saucepan and bring to a boil.
Simmer for 2-3 minutes until margarine melts.
Allow mixture to cool slightly, slowly beat in eggs.
Sift flours and stir into mixture.
Pour into lined tin and bake at 170°C for about 1 hour or until skewer comes out clean.
Remove from tin and put into airtight container when cool.
Image: Getty