Two men in custody over standoff with police in inner Brisbane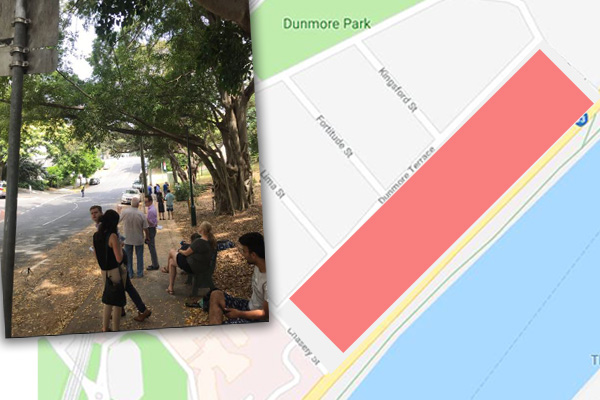 UPDATE
Two armed men have been arrested, bringing an end to a nearly six-hourlong siege in Brisbane's inner west.
Traffic's flowing freely again on roads around Auchenflower.
The area around the Chasely Apartments Hotel was locked down at around 11am, when police arrived seeking two men.
One shot was fired, and the pair barricaded themselves inside.
Just before five this afternoon, the stand off was brought to an end.
The men aged 33 and 29 are now in custody.
They're wanted on alleged property offences.
Earlier
A siege between police and two armed men at an inner west Brisbane unit complex is continuing.
Negotiators are working to bring the situation to an end at Auchenflower, as Coronation Drive, Lang Parade, Dunmore Terrace, Chasely and Land Streets remain closed.
Officers responded to the incident near the Wesley Hospital, around 11.30 this morning.
Coronation Drive eerily silent near the Wesley Hospital as police cordoned off the area amid reports of an "active shooter". Buses and ferries disrupted. @NewsTalk4BC pic.twitter.com/aMZZ6jqkMh

— Anthony Laughton (@arlaughton) December 3, 2018
A single shot has been fired and two men remain held up at Chasley Apartments.
Noone has been injured.
The men are well known to police and are wanted over alleged property offences on Brisbane's Southside.
The siege has sparked peak hour chaos in Brisbane's inner northern suburbs, with Milton Road carrying the bulk of the traffic.