'Try, try, try!': Hear one of Ray Hadley's favourite broadcasting moments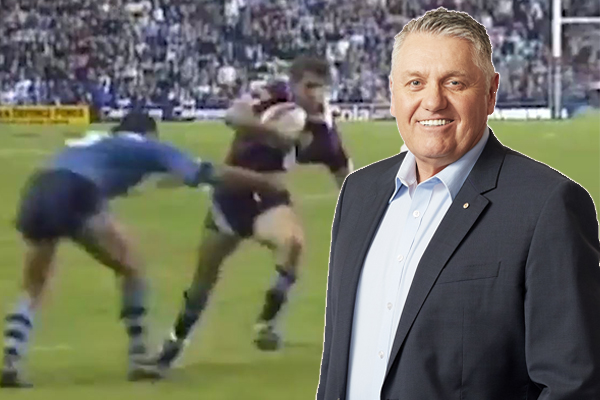 Allianz Stadium will be the scene of a great rugby league clash Saturday night, with the Sydney Roosters taking on the South Sydney Rabbitohs.
It's caused Ray Hadley to reflect on his favorite broadcasting moment from the venue, and it's a cracker.
Ray called the first game to be played at the stadium in 1988 and called his second grand final there in the same year.
But it was the opening State of Origin game in 1994 that stands out above all the others.
"May 23rd, it was," Ray says.
"New South Wales had won the series in '92 and '93 and again it was the New South Wales Blues leading the Maroons, by 12-4."
As the second half entered its dying stages, the Maroons made a decision to pull Mark Coyne off the bench – a call that ultimately won them the game.
After setting up a try in the 75th minute, Coyne repeated his magic.
The try will go down in the history books and Ray has picked it as his favourite broadcasting moment from Sydney Football Stadium.
Click PLAY below to hear Ray Hadley's extraordinary call