Truckies' strike go-ahead an 'unconscionable' move, Toll President says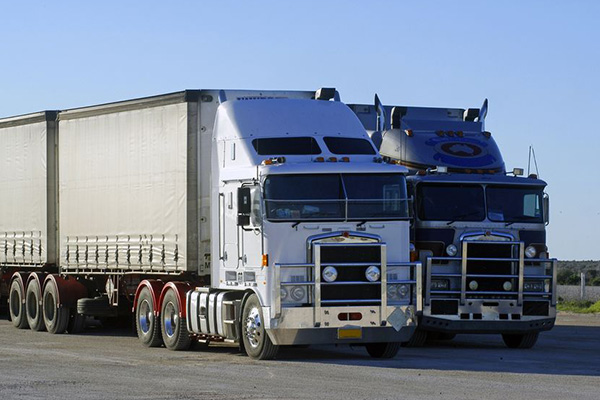 The President of Toll Global Express has slammed the go-ahead of a truckies strike today.
Around 7,000 drivers were expected to walk off the job today over an employment dispute with Toll.
It comes after negotiations which saw Toll offer a 2 per cent pay rise for the next two years and a $1,000 sign-on bonus.
Toll President Alan Beacham told Neil Breen in last-minute negotiations yesterday, the Transport Workers' Union was asked not to take industrial action.
"We asked them [to] … actually come back to the table this morning and try and finalise our agreement.
"The act of taking action today, in my view, is unconscionable.
"In this round of discussions, we have not offered any backward steps for our employees and in fact, we have offered to improve the terms and conditions, as well as providing a generous pay offer."
Press PLAY below to hear how shipments will be impacted 
Image: Getty