Treasurer's 'good news' update on Queensland's 2021-22 budget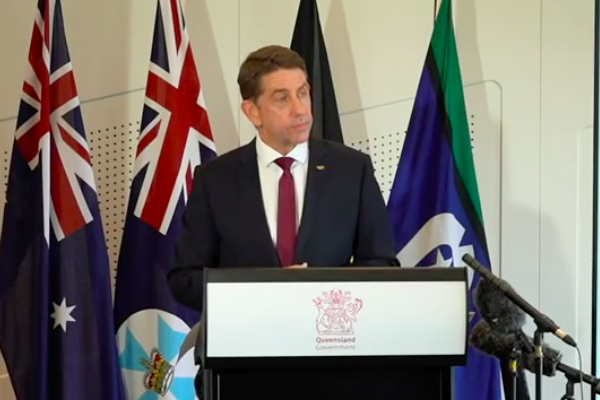 Treasurer Cameron Dick says Queensland's deficit for the year is less than forecast.
Losses are expected to be just under $1.5 billion, down from the $3.5 billion estimate in the budget.
He described it as "good news" for Queenslanders, despite the virus starting to infiltrate the Sunshine State.
"Queensland is in a healthier and an economically stronger position than almost anywhere else in the world."
The unemployment rate has fallen to 4.8 per cent, the lowest in almost 13 years.
The increase is also being driven by a "one-off surge" in the value of Queensland's coal exports.
He said although it's still in the red, it's better than other states.
"The budget deficits for NSW and for Victoria for the current financial year are each in the vicinity of $20 billion dollars."
It was also due to an increase in stamp duty receipts.
Discussing the impact COVID19 could have on budget forecasts the Treasurer says: "we assume the border will remain open."@9NewsQueensland

— Reece D'Alessandro (@R_DAlessandro9) December 16, 2021
Image: Cameron Dick, Twitter