Treasurer: Unemployment figure tumbles to five per cent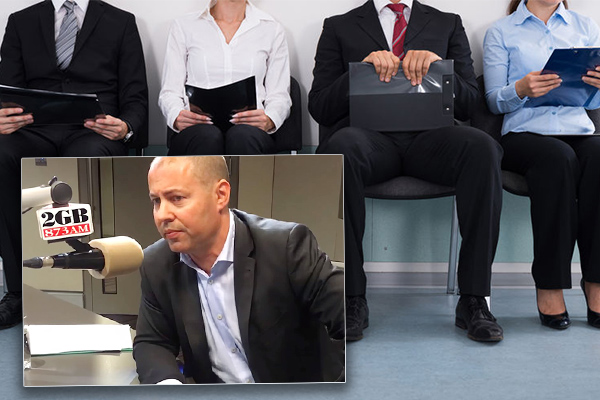 Australia's unemployment rate has fallen to a seven-year low of five per cent.
The jobless figure is down from 5.3 per cent from the previous month and more than 20,000 full-time jobs were created, partially offset by a drop in part-time positions.
Treasurer Josh Frydenberg tells Ross Greenwood it's "absolutely" an indication of the growth in Australia's economy.
And while the unemployment rate is down, there still hasn't been much movement on wage increases.
But the Treasurer says we can expect to see more pressure on wage growth.
"As the market for labour continues to tighten as the economy continues to grow, we will see upward pressure on wages."
Click PLAY below to hear the full interview
As for the contentious Wentworth by-election this Saturday, Mr Frydenberg says "there's no doubt it's going to be a very tight election".
"What I'm concerned about is Liberals thinking they can vote for the independent and that not change the game in Canberra.
"It will have an impact on the momentum we have in the economy. It will have an impact on policies."