Immunisation expert left 'disturbed' by Premier's comments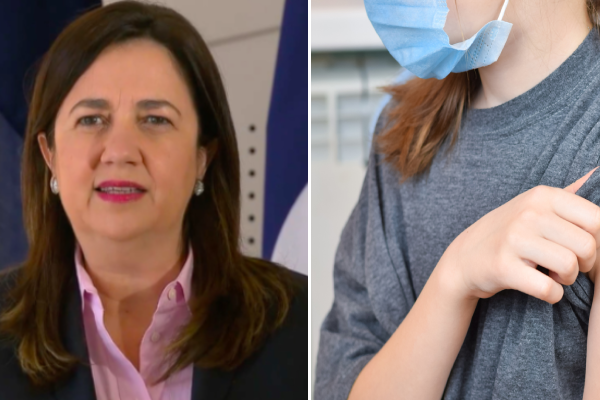 Premier Annastacia Palaszczuk has come under fire after saying she wants more research into how opening up the state would impact children, who remain largely unvaccinated.
The LNP yesterday questioned Ms Palaszczuk on the plan for its path out of lockdown once double vaccination rates reach 70 and then 80 per cent.
Ms Palaszczuk called for more research into how opening up could impact young children aged 0-12, who are unvaccinated against COVID-19.
Professor of paediatrics and child health at the University of Sydney, Robert Booy, said parents should be reassured that children are incredibly resilient when it comes to COVID-19.
"The data from 6 months of experience with Delta in the UK and the US, is that it remains a tiny number of children who get very sick," he told Neil Breen.
He said he was disturbed by the comments in parlaiment.
"It disturbed me, I was worried, I've been an advocate for child immunisations for over 30 years, trained at the Royal Children's. the research that I have always done has been to protect children from serious disease.
"So if children are getting a serious disease, I want to see it prevented, I don't want to see them getting sick."
Press PLAY below to hear him explain more
Treasurer Josh Frydenberg said it was important to look at the evidence.
"What's really important is that we look at the medical evidence, and Dr Sarah McNab, who is the director of general medicine at the Royal Children's Hospital in Melbourne, looked at 170 children who were infected with the virus over the course of last year.
"She said, in her words, COVID is a terrible illness in adults, particularly in the elderly, but in children we have seen very mild illnesses, and the vast majority of children with coronavirus including Delta, are doing really well.
"I think that's what we've got to focus on."
He said it was important to "provide people with hope" that lockdowns would end, and that the strict border closures would come to an end."
Press PLAY below to hear the full interview