Treasurer claims Queensland will be 'ripped off' with $50 million federal grant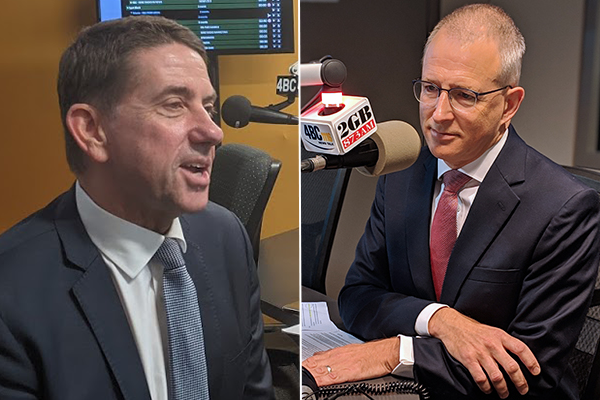 The state government is fighting back against claims they are playing politics with a $50 million Commonwealth grant.
The federal government committed $50 million to the Brisbane Metro, but under "well-established arrangements", the funding must be passed through the state government.
But Treasurer Cameron Dick says he will send the money back to the Commonwealth unless it comes with a GST exemption.
He explained to Neil Breen 80 per cent of grants go back to Canberra in GST adjustments to be redistributed to other states.
"They deduct it from our future GST allocation, which means we get less money to fund hospitals, nurses, doctors.
"If they want to put money into the Metro, that's up to them, but that shouldn't result in Queensland's share in the GST getting smaller.
"I can't allow Queenslanders to be ripped off."
Press PLAY below to hear Treasurer Dick's defence in full 
Urban Infrastructure Minister Paul Fletcher earlier told Neil Breen the situation is 'bizarre'.
"Queensland has agreed to it and Minister Bailey and the Premier have signed the relevant documentation."
Press PLAY below to hear Minister Fletcher's remarks in full