Tony Abbott says migration crackdown started under his watch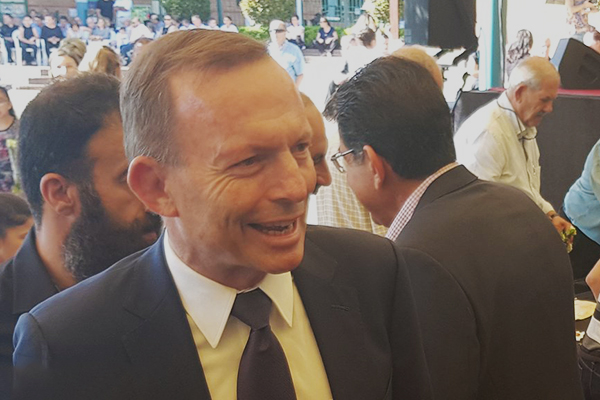 Today it's reported the country's migration intake will fall this financial year by around 30,000 people as vetting procedures tighten.
The current migration ceiling is set at 190,000 per year.
Former Prime Minister Tony Abbott tells Alan Jones the downward trajectory started while he was in power.
"Inevitably when one Prime Minister goes and another Prime Minister comes, it's a bit of a Year Zero.
"I've always said, this is a tough business. My job is to get cracking, to soldier on as it were.
"I'm speaking out where I think appropriate."
While the government in a mess following its 30th consecutive Newspoll loss, Mr Abbott is on the annual Pollie Pedal raising money for returned veterans.
After riding nearly 20,000km, Alan checks asks Mr Abbott how the body is holding up.
"The body is okay," he jokes.
The annual Pollie Pedal supports Soldier On, a cause which supports returned veterans make the transition from uniform to regular civilian life.
"Stopping at every RSL along the way I think has been good for trying to ensure that our whole ex-service community is coming together."
Click PLAY below for the full interview
For information on this year's Pollie Pedal and to donate, click HERE