Tony Abbott close to tears in emotional, personal chat with Ray Hadley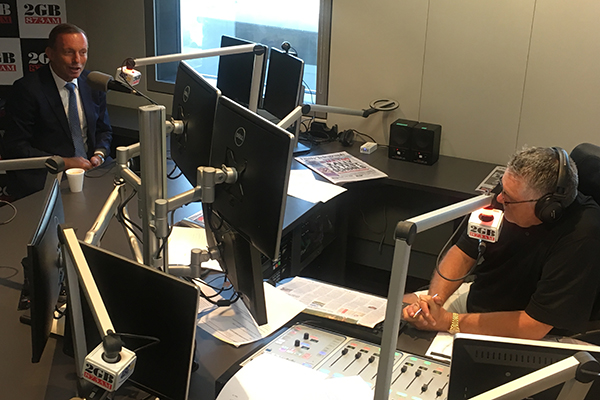 Former Prime Minister Tony Abbott admits the federal government is doing it tough, but is confident the Coalition will prevail at the next election.
The latest Newspoll shows Labor retains a 10 point lead after preferences.
If that's repeated at the polls, the Coalition could lose at least 20 seats.
But Mr Abbott tells Ray Hadley voters need to focus on the government's achievements.
"I think we're ending the year in much better shape than we started the year, as a party and as a government.
"I know the polls aren't great.
"But if you look at the objective reality, we've had very strong border protection, we've had record job creation, we are within sight of a surplus."
Click PLAY below for the full interview
Mr Abbott showed a very human side when discussing his personal life.
The former prime minister was close to tears when telling Ray his family dog passed away last night.
"Part of the family for 10 years, always there.
"The thing about a dog is they're always there and they're uncomplicated."
Click PLAY below to hear the emotional moment