Tony Abbott blames Malcolm Turnbull for his demise as leader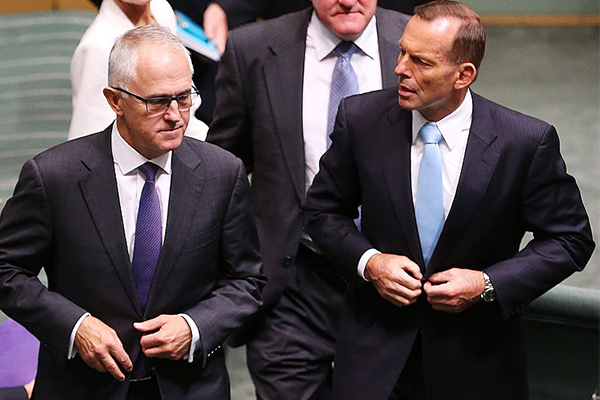 Tony Abbott has blamed Malcolm Turnbull for the demise of his government in 2015.
He has signalled out Mr Turnbull's ambition for the top job as the reason for his demise saying Mr Turnbull fought "by hook or by crook" to topple him.
Tony Abbott's former chief of staff Peta Credlin tells Ben Fordham Mr Abbott is right.
"Malcolm Turnbull is, was, and forever will be a cancer on the Liberal Party.
"When Malcolm's book comes out, if he wants to go Tony Abbott I'll respond pretty forcefully because all the way through the years that Tony was leader there was not a week that went by that we were not hosing down pretty rancorous stuff from Turnbull."
Former Labor senator Graham Richardson also agrees.
"There's no question that Malcolm was about destabilising him from the moment he got the job.
"That's sad because I think that Tony Abbott is somebody who might have developed into something but never really had the chance."
Click PLAY below to hear the full interview
Image: Getty/ Stefan Postles