Titans boss weighs in on calls to change NRL's transfer system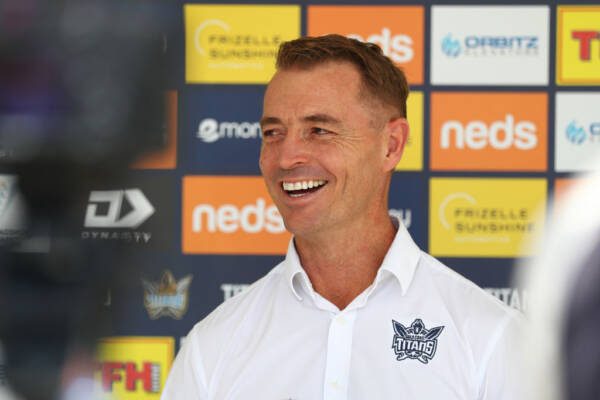 Gold Coast Titans CEO Steve Mitchell has weighed in on the NRL's "problematic" transfer system.
Speaking to Wide World of Sports on Wednesday night, he said it's been "problematic in areas".
"Andrew Abdo, I think his comments are right, it's time for a review," he told Peter Psaltis.
"I think we need to do that collectively all the 16 NRL clubs and the commission, and maybe improve that process."
On introducing a draft, he said it would equalise the talent pool but it would favour those clubs that don't have the same level of investment and development in junior rugby league.
He also spoke about the Titans entering a team with Netball Queensland's Sapphire Series.
"The netball community on the Gold Coast is probably one of the biggest in the state, you've got 11,500 registered players on the Gold Coast.
"Wonderful talent, a lot of the talent unfortunately leaves the Gold Coast at the moment and that's what we are going to address.
"Very aligned with rugby league families, netball families are very aligned."
Press PLAY below to hear more about their expansion + his comments on the draft
Image: Chris Hyde/Getty Images