Tino Fa'asuamaleaui reveals why he re-signed with the Titans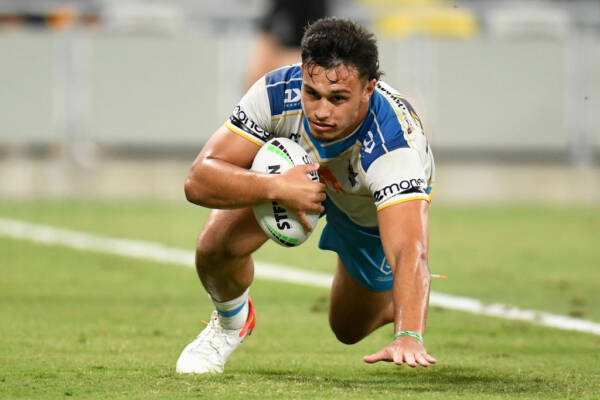 Tino Fa'asuamaleaui has revealed why he re-signed with the Gold Coast Titans.
The 21-year-old emerging star told Peter Psaltis on Wide World of Sports one of the reasons he re-signed until 2026 was to continue to build something special with the Titans.
"There's a lot of young boys here that I really want to build good combinations with and hopefully turn this club into a powerhouse."
He said there was hard work to do, but he was hoping for a trophy for the club.
Psalty said he was going to be an "out and out super star, if he's not already".
Press PLAY below to hear why he thinks they're in a better position than this time last year
Image: Ian Hitchcock/Getty Images