LATEST | Two men charged after alleged fight at junior footy match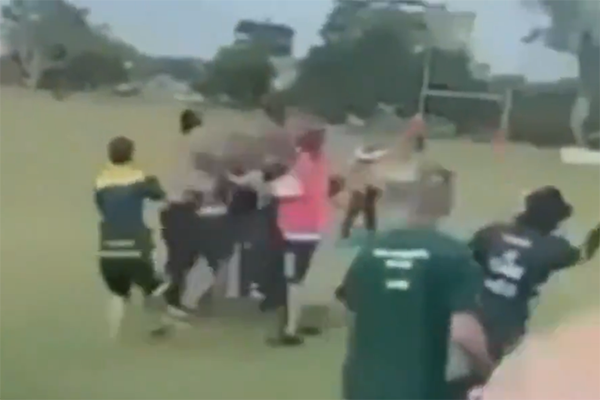 Police have arrested and charged two men following an alleged fight at a junior rugby league game.
A 36-year-old and 19-year-old will remain in custody over their alleged involvement in the fight during an Under-13 Division 1 game between Wynnum and Logan Brothers at Kitchener Park on Sunday.
Both men are due to appear in the Cleveland Magistrates Court tomorrow.
They were charged with one count of grievous bodily harm and two counts of assault occasioning bodily harm.
A 35-year-old man was hospitalised, he's now recovering at home.
Image: Nine News/Twitter