'This is not going to end well': Chris Smith slams Scott Morrison's latest move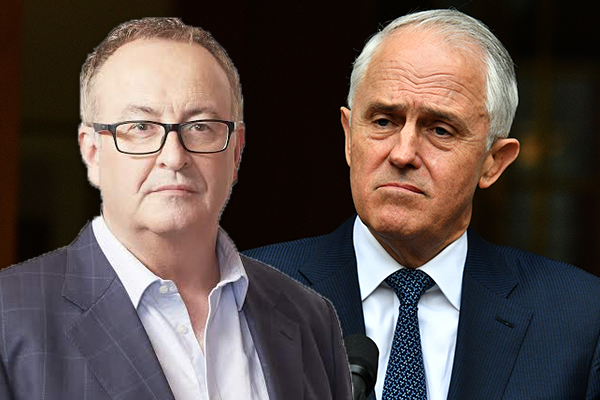 "This is not going to end well."
Chris Smith has unleashed on Prime Minister Scott Morrison's decision to send Malcolm Turnbull to a climate change conference in Bali on the public purse.
Mr Morrison has insisted it's in "national interest" for Mr Turnbull to attend the Our Ocean 2018 Bali conference next week.
The move has infuriated some Coalition MPs who believe the former PM shouldn't be rewarded after he refused to help the Liberal Party during the crucial Wentworth by-election.
It's been reported by political commentator Peter van Onselen that Mr Turnbull offered to pull out of the trip but was urged to go to "smooth the relationship with Indonesian President Joko Widodo in the wake of the Jerusalem Embassy saga".
Chris has slammed the Prime Minister's decision, saying there's "absolutely no reason" for Mr Turnbull to be flown to Bali.
"Is Scott Morrison that gutless? He couldn't go himself to face Widodo because he reckons he'd ruffle a few feathers?
"Does that mean that if an event's on in the US, we've got to send Turnbull? He's already got a relationship with Donald Trump.
"How dumb. What a bad look for Scott Morrison and people are absolutely livid by this, they won't cop it."
Click PLAY below to hear Chris Smith's thoughts in full
Chris says this saga "isn't going to end well" for the current Prime Minister.
"Scott Morrison's started his prime ministerial stint off rather well but hasn't it gone downhill quickly."