Thief allegedly crashes stolen Mercedes through Gold Coast dealership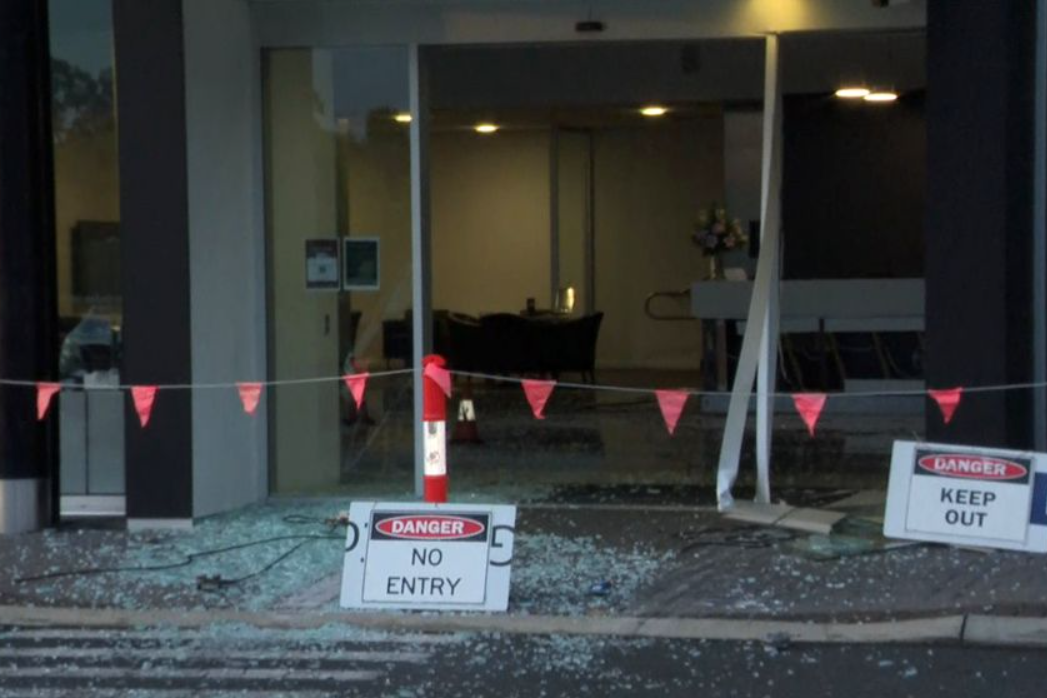 A man is on the run after a dramatic car theft at a luxury dealership on the Gold Coast.
He reportedly broke into Mercedes Benz at Robina and stole a car from the showroom floor, driving it through the dealership's glass panels.
The manager, who got an alarm on his phone, says he watched it play out on CCTV.
The car was totalled and dumped nearby.
Press PLAY below to hear more
Image: Today