'They called for encores!': Alan Jones reflects on his own singing career with music royalty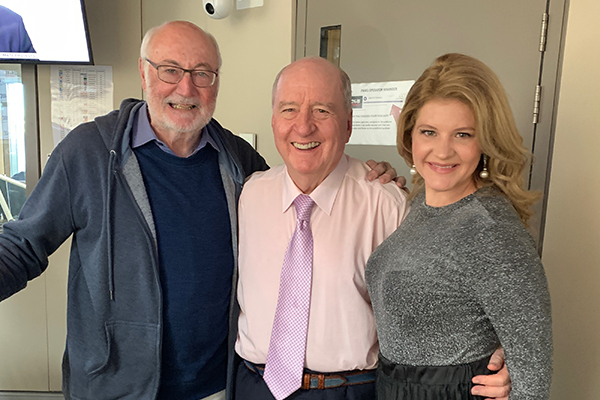 Alan Jones has reflected on his own brief singing career while being joined in-studio by Australian music royalty.
Athol Guy, who rose to fame in The Seekers, has joined forces with Mirusia, one of the country's most famous sopranos, for an upcoming tour that pays tribute to the legendary Aussie band.
But it turns out they have something very special in common with Alan Jones.
All three have performed with violinist Andre Rieu, including Alan, who joined him on stage in Sydney to sing The Seekers' hit I Am Australian in 2009.
"It was a splendid success," laughs Alan. "They called for encores!"
Click PLAY below to hear the full interview
To buy tickets to Mirusia and The Original Seekers CLICK HERE