'There's a long way to go before that': Peter Dutton doesn't think MPs will cross the floor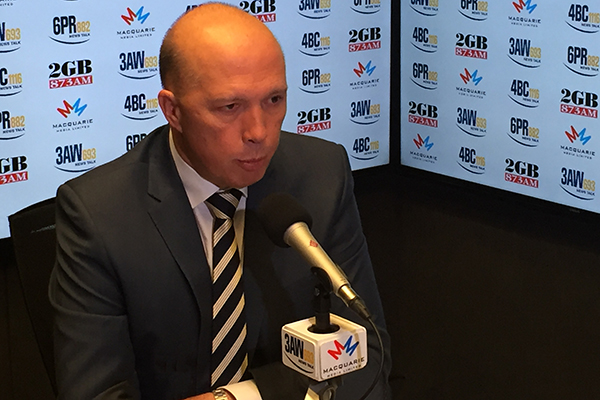 Peter Dutton doesn't believe his colleagues will cross the floor to oppose the National Energy Guarantee (NEG).
Some conservatives want changes to the Coalition's policy, including a demand for new coal-fired power in the market.
Former Prime Minister Tony Abbott warns MP's could break ranks and vote against the NEG in parliament.
But Home Affairs Minister Peter Dutton tells Ray Hadley he doesn't think it'll come to that.
"I think there's a long way to go before that… the government's working on getting prices down.
"We're seeing an issue around reliability, we're addressing that issue and we're saying if you want to introduce renewables, you've got to have baseload which includes coal, gas and other measures."
The Minister denied accusations he's toeing the party line rather than standing up against the Prime Minister's push for renewables.
"I want the cheapest possible electricity prices for families, for pensioners, for self-funded retirees, for businesses. I want to make sure that when you flick the switch on, the lights turn on.
"Frankly, I don't care where power comes from, I want it to be reliable and I want to make sure it's as cheap as possible."
Click PLAY below for the full interview