The volunteers keeping Schoolie-goers in check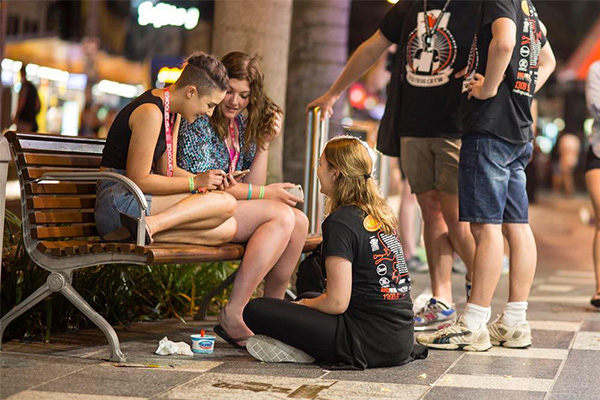 Final exams are over, and thousands of high school students are expected to swarm Surfers Paradise to celebrate with fellow graduates.
But Schoolies celebrations don't have the best reputation, leaving many parents uneasy.
In comes Red Frogs, a group of volunteers who, for the last 21 years, have been patrolling the streets and beaches of the Gold Coast to ensure kids are partying safely.
Red Frogs National Schoolies Coordinator Chris George tells Deborah Knight they've got 650 volunteers on deck for the first week of Schoolies.
He also says the volunteers have a great relationship with partygoers.
"All of our volunteers are aged between 18- 24 so we have a really fantastic rapport with these graduating students… with that, there's a lot of trust."
Mr George says they're called Red Frogs because Allen's donates 24 tonnes of the lollies for volunteers to hand out every year.
Click PLAY below to hear the full interview 
For more information about Red Frogs, click HERE
Image: Red Frogs Australia Facebook