The voices of past Ashes battles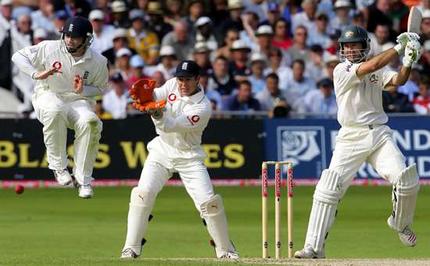 A new three-part documentary, Forged in Fire, will show us the true characters who took part in battles between Australia verse England over the years.
After travelling to England, Director Peter Dickson spoke to 40 players, 20 from each country, about their experiences in some of the most tense Ashes battles.
With over 140 years of rivalry, Peter chose four particular Tests.
"I wanted to start in the 70s – 74, 81, 89 and then it finishes up in 2005," Peter said.
"It's not really about today's game, it's more the history."
Having predominantly done Australian Football Documentaries, Peter has worked on this project since 2003.
He says players such as Warne, Cook and Strauss spoke like he has never heard before.
"There's a lot of f-bombs, but I think cricket is a bit sanitised at times with this sort of stuff. It is almost like you are at a bar having a chat with them."
The new three -part documentary series, Forged in Fire, will air on the Nine Network the first three nights of the Perth test match straight after play.
Click PLAY below to hear the interview.