The race to re-open Queensland's border hinges on high vaccination rates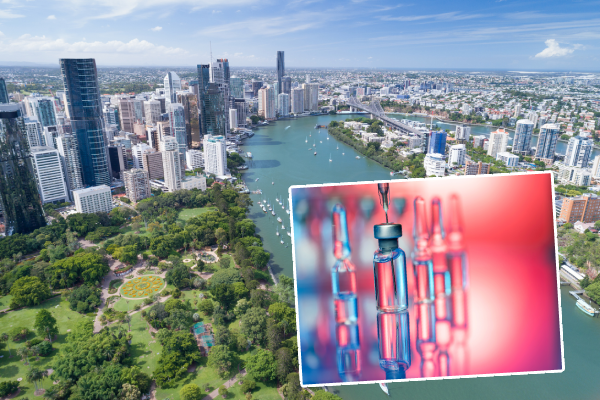 More than 56,000 people received a vaccine on the weekend during a record-breaking vaccination blitz in Queensland.
On Saturday alone more than 31,000 people were vaccinated.
Infectious diseases expert Peter Collignon said it was a great result for Queensland.
"My hope is in Australia we will get to 90 per cent plus, whichever way you look at it, the vaccines are very effective, 90 per cent plus, of decreasing your risk of being hospitalised from COVID for your age group, and probably 95-98 per cent effective at decreasing your risk of dying," he told Scott Emerson.
"They really are important."
Asked about the possibility of Queensland opening up to Australia when the state reaches the 90 per cent double vaccinated threshold, he said it was a balancing act.
"I think it's asking too much, I mean I think the National Cabinet on the 70-80 per cent figures for at least some restrictions coming off, I think that's sensible.
"Particularly because when we get to October, transmission of viruses is much less than winter anyway."
Press PLAY below to hear more about Queensland re-opening its domestic borders
Images: Getty