'The PM has backed our nation's small businesses': Michaelia Cash talks small business portfolio's cabinet promotion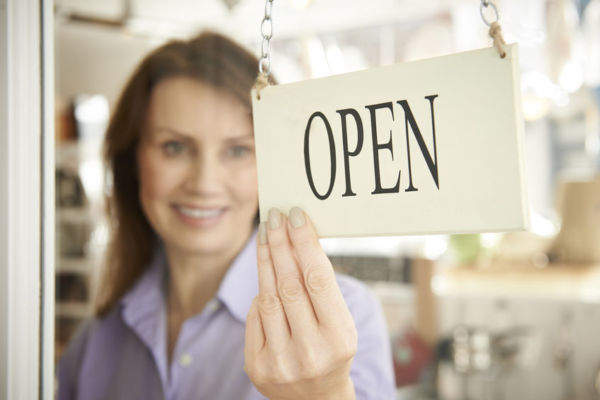 After being punted from the cabinet table by Malcolm Turnbull in 2015, the small business portfolio has found its way back to cabinet under Morrison's recalibrated government.
In a reassuring move for small business enterprise across the nation, Small Business Minister Michaelea Cash has vowed to capitalise on the portfolio's promotion, setting her sights on tax reform and red tape busting to ease small business pain.
"I'm absolutely delighted that small business is back in cabinet and I think the Prime Minister has backed our nation's small businesses through the elevation of the portfolio," Cash tells Michael McLaren.
"In cabinet, we have a plan to continue to lower the taxes for small and medium enterprises. They're currently at 27.5% but our plan is to take that even further down to 25% by 2026-2027. Because what does small business do with every single dollar they pay less in tax? They reinvest it. That's why we've got to give it back to them."
But it's going to take more than tax reform to remedy small business woes.  Skyrocketing power prices have become an almost insurmountable burden for small business to contend with, with some saying they won't survive without an imminent energy policy shift.
"When on earth are we going to have the policy that delivers lower power prices?" asks Michael McLaren.
"We are a nation awash with resources, yet we have some the highest power prices in the world. It is unacceptable and it is hurting small business. They're forced to absorb the cost, they can't afford to pass it onto customers because the big end of town will beat them on price or international imports will squeeze them out. It's a mess."
Despite months of policy paralysis and the failings of the beleaguered National Energy Guarantee, Cash insists Liberal's energy blueprint is superior to that of their Labor counterparts.
"Labor will have an ideological debate about climate change. What do we want to do? Have a practical debate about reducing electricity prices. Labor will have a 45% emissions reduction target and a 50% renewable energy target. All this will do is push power prices for small business absolutely through the roof."
Click PLAY below to listen to the full interview