The Pie Minister steps out of 'pie-solation' to address the nation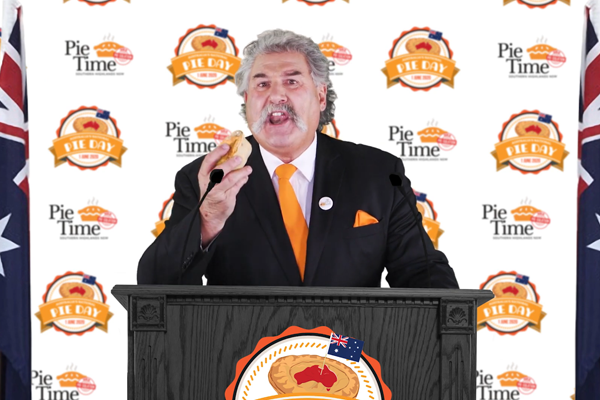 Australia's 'Pie Minister' Robert Dipierdomenico has come out of "pie-solation" to reveal his strategy to "keep the pie alive".
June 1 is National Pie Day, and COVID-19 restrictions have been eased just in time to travel to NSW's pie destination, the Southern Highlands.
AFL legend Robert 'Dipper' DiPierdomenico has been duly elected to represent the country's pie-time celebrations.
His message to the people is to dig into a pie, even if you have to bake it yourself.
"Now that people can get out and about, just get around to any pie shop!"
Our Pie Minister admitted to Deborah Knight he has quite a weird way of enjoying his favourite pie: a simple steak with tomato sauce.
"I actually cut the top off the pie, use the crust as a bit of crunch, spoon out the meat, and then eat the crust.
"You'd be surprised what people do!"
Click PLAY below to hear the full interview
Image: YouTube/Visit Southern Highlands