The 'most despicable' comment Neil Breen has heard 'in a long time'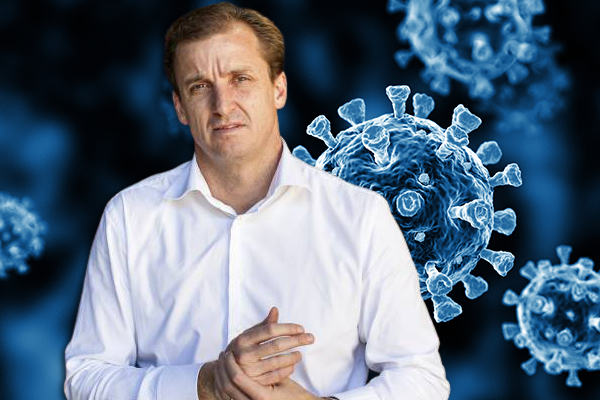 Neil Breen says he heard "the most disgraceful comment of the entire pandemic" this weekend.  
Queenslanders who travelled interstate for a range of family matters are still reporting troubles in returning home.
People coming forward with their stories led to the following comments from Health Minister Yvette D'Ath this weekend:
"We have been saying since mid-June that if you travel interstate, there is a risk that there will be lockdowns, that there will be restrictions, and that if you do come back, you have to fly, and you have to go into hotel quarantine. 

"So I appreciate that people are eager to come back but many of these people have actually gone interstate knowing what the rules were."
But on August 25, the state government froze hotel quarantine, which barred Queenslanders returning from hotspots and created a bottleneck when the pause was lifted.
"They didn't know the risks, they didn't know what the rules were," Neil said.
"This is the most despicable thing a minister in this state has said in a long time. It's the most disgraceful comment of the entire pandemic.
"It's a complete, total, and utter lack of understanding of real life – it makes you realise politicians do live in a bubble.
"You are a poor person, Yvette D'Ath, for saying that."
Press PLAY below to hear Neil Breen tell the story of a friend who lost his daughter and can't come home
Anne-Marie told Neil her husband has been stuck in Newcastle for 14 weeks after travelling for work.
"He's done everything the right way, he's put through his application to get his pass across the border.
"He's double-jabbed, so there's no reason he can't come home."
Press PLAY below to hear Anne-Marie's story 
Joy called Neil from Forster in NSW, where she's playing $400 a week on accommodation as she waits to be approved to come home.
"[We're] slowly going broke and desperate to come home.
"We came down to see an aged relative who's in care and got here the day before the border shut."
Press PLAY below to hear Joy describe her situation
Image: Getty