The moment Sofie Formica's interview with Trent Dalton took an unexpected turn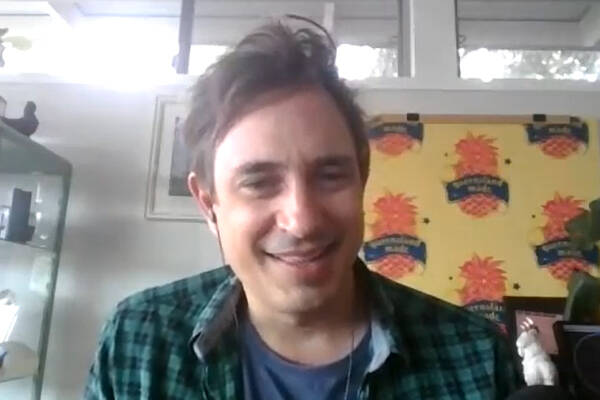 Beloved Australian author Trent Dalton has dug deep in the psyches of Australians of all colours and creeds in new love-fest Love Stories.
The collection of stories were told to Mr Dalton by everyday Aussies, all the way up to faces as famous as former Australian Olympic Committee President John Coates.
He joined Sofie Formica to discuss the book, but ended up divulging a love story of his own.
Trent Dalton: "If we have time, I want to tell you a love story that involves you … and me and the late '90s.

"But anyway, I don't know if we've got time."

Sofie Formica: "No, I actually think I'd like to start with that story now, Trent!"
Press PLAY below to hear Trent Dalton's revelation