The key message from the Premier's COVID-19 press conference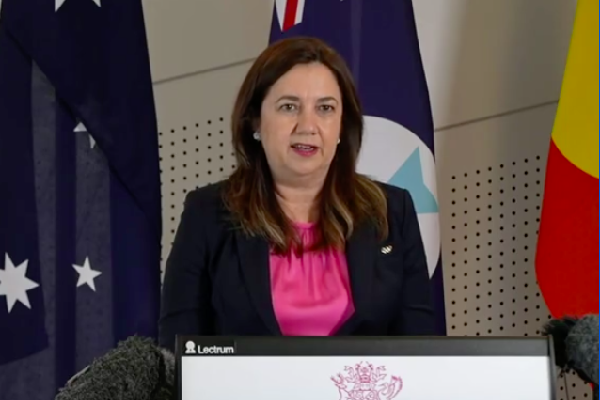 The Gold Coast has again been singled out as the state edges towards re-opening day, with Premier Annastacia Palaszczuk calling for locals to "lift their game" and get the jab.
The Gold Coast vaccination rates are still below the state's average, at around 62 per cent double dosed.
"They need to really lift their game, like honestly I am concerned that the Sunshine Coast has much higher vaccination levels than the Gold Coast, and the Gold Coast is really close to the border," she said.
"We are seeing what's happening at the moment in Goondiwindi, exactly the same could happen on the Gold Coast."
Scott Emerson says it's in stark contrast to the south-west town of Goondiwindi, which would have been plunged into lockdown just six months ago amid the latest outbreak in nearby Moree.
The region recorded three new cases yesterday and some restrictions have been brought in today.
Scott said the risk for the Gold Coast is another lockdown when the border opens, given the relatively low vaccination rates.
Goondiwindi has the highest vaccination rate in the state, with over 80 per cent of eligible locals fully vaccinated.
He predicted the Gold Coast wouldn't reach the 80 per cent double dose rate by December 17.
"That's why I think that message from the Premier today was important to the Gold Coast residents, go get the jab," he said.
"It's got to be matched up with a strong message, to say look at Goondiwindi they've done the right things, they're not going into lockdown."
Press PLAY below to hear his full comments
Image: Twitter, Premier Annastacia Palaszczuk