The incredible story behind Drew McAlister's new hit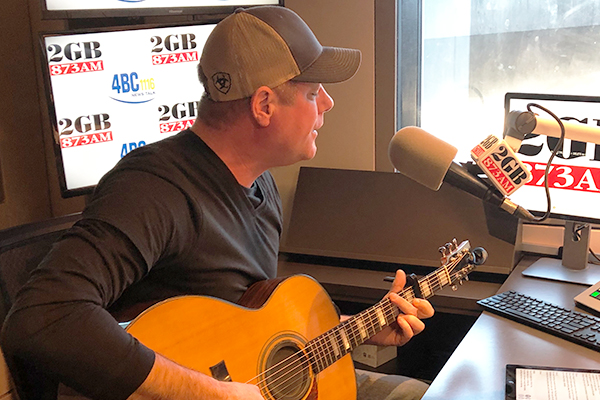 Australian country artist Drew McAlister has revealed the inspiration behind his new single The Stranger.
Drew tells Ray Hadley he wrote the song as a personal thank you to both the good samaritans and emergency services who helped him after he flipped his trailer on the highway.
He says he regrets never learning the names of those who immediately came to his aid.
"Within ten minutes they'd put me back on my side, they followed me back home so it didn't fall off again.
"But the whole point of this song is I never got one of their names. I don't even know who these people were."
Click PLAY below to hear the full story behind the song
Drew treated Ray's listeners to a performance of the new single, and also gave an impromptu performance of his hit Australian Heartbeat at Ray's request.
Click PLAY below to hear his full performance
To buy tickets to Drew McAlister's upcoming tour CLICK HERE