The ABC presenter always welcome in Alan Jones' studio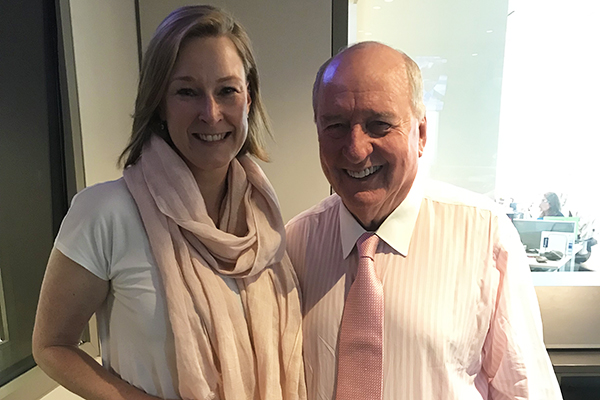 There are few ABC staff with a standing invitation to the 2GB studios but Leigh Sales is most definitely one of them.
The fearless host of 7.30 matches it with the toughest in the media industry as she takes on the biggest stories day in, day out.
But a career of covering bad news stories has inevitably had a significant impact.
From the Port Arthur massacre to the Thredbo landslide, the Lindt siege and even her own brush with death.
The dual Walkley Award winner has released a new book about these life-changing events and what comes next for those involved.
Leigh joined Alan Jones in the studio to discuss the book Any Ordinary Day: Blindsides, Resilience and What Happens After The Worst Day of Your Life.
She says it was fascinating to break the idea that victims are living on as broken shells and to discover what life holds for them now.
"The thing that is amazing is you see these people in the news and… 20 years on you look at it and you think, 'oh well if that happened to me I couldn't cope'.
"But the reality is, yes it's horrendous and the pain is unimaginable, but somehow people usually do carry on."
Click PLAY below for the full interview
Click HERE for more information and to purchase Leigh's book