'That's not how it works, Josh': $444-million reef grant mystery deepens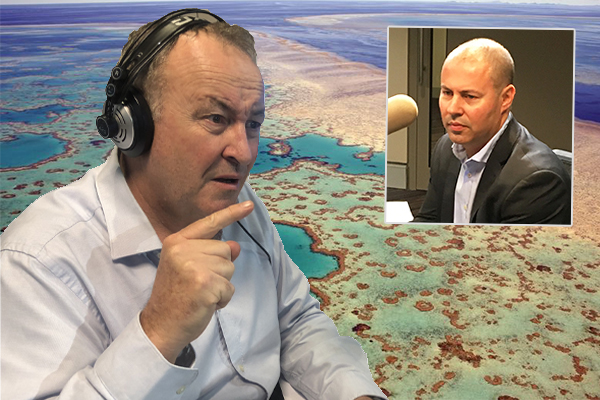 Chris Smith says while we may have been distracted by the chaos in Canberra over the past few weeks, but there's one issue that hasn't gone away.
More revelations about the federal government's mysterious $444-million grant to the Great Barrier Reef Foundation (GBRF) have come to light.
The Australian reports the government acted against advice from the Finance Department, with the grant being almost double the recommended amount.
The Department of Finance reportedly recommended the budget allocate $200 million over six years, but instead, the GBRF was handed a one-off grant worth nearly half a billion dollars.
The foundation, which has six full-time employees, was shocked when it received the funds and many are questioning why a competitive tender process wasn't put in place.
The Senate has referred the issue to an inquiry.
Chris has labelled the donation "absurd" and is vowing not to let the former environment minister, now Treasurer, Josh Frydenberg off the hook.
"How they thought this was going to slip under the radar is beyond me," says Chris.
"Josh Frydenberg thinks he's off the hook now, he's become Treasurer.
"That's not how it works, Josh. This money was handed out on your watch, it's your problem, remains your responsibility and that won't change."
Click PLAY below to hear Chris Smith's thoughts in full