Teenage fire service volunteer charged with sparking three fires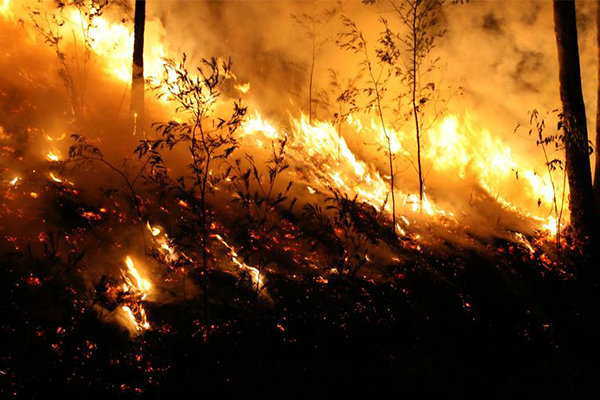 A teenage Rural Fire Service (RFS) volunteer has been charged with lighting a series of fires in New South Wales.
The 17-year-old boy is accused of sparking two fires in November and December and a third one last week.
RFS Deputy Commissioner Rob Rogers says there's no place for this behaviour.
The teenager has been granted bail to face a Children's Court next month.
The Australian Institute of Criminology's Matthew Willis tells Natalie Peters and Erin Molan "these sorts of fires are more commonly lit by young people".
He says pyromania is rare, and it's more likely to be an act of vandalism.
"[It] particularly happens during school holidays when [teenagers] bored."
He says there are certain signs parents should look out for.
Click PLAY below to hear the full interview