Tax cuts pass as One Nation, Central Alliance vote with government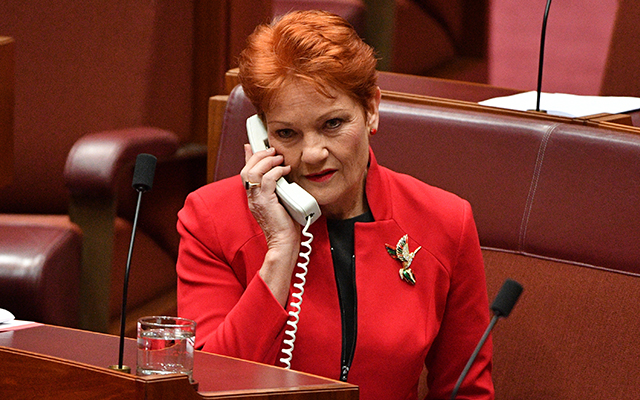 Low- to middle-income earners will receive a rebate next financial year after the Federal Government's tax reforms passed through parliament.
One Nation and the Centre Alliance have given the government the extra votes needed for its income tax cuts to go ahead.
The $144 billion, seven-year package passed the Senate 37 votes to 33.
As a result, more than 90 per cent of Australian workers will gradually benefit from the changes.
Low- to middle-income earners will first receive a rebate in next year's tax return.
Under the first of three stages in the plan, low- and middle-income earners will get tax relief of up to $530 a year from July 1 with benefits for people earning up to $200,000 to come into place in 2024.
Pauline Hanson says those doing it tough deserve extra.
"It's the only fair thing to do," she said.
The Centre Alliance reluctantly backed the government's three-stage policy.
They would have preferred the bill was split, which would mean high-income earners would not benefit.
But given the government wasn't prepared to accept that change, the minor party backed the bill in full.
Image: One Nation leader Senator Pauline Hanson before the income tax vote in the Senate Chamber at Parliament House in Canberra.