Tasmania bushfires update: 'They will take weeks before they can be extinguished'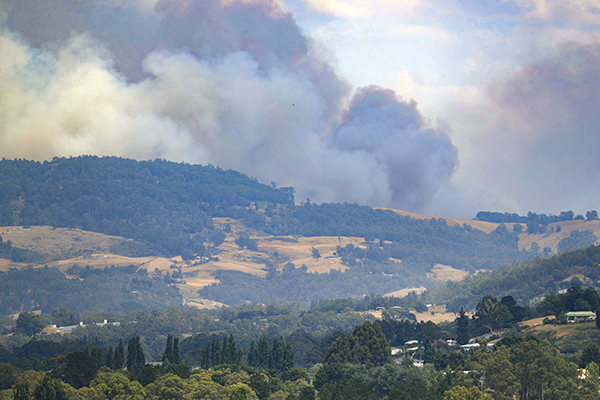 More towns are expected to be in the line of fire as major bushfires continue to burn in Tasmania.
12 emergency warnings are in place for two major blazes but there are dozens of others also out of control.
One town in the path of the Huon Valley fire has nearly run out of water.
In the Huon Valley, hoping that #children & #families stay safe while the chronic #bushfires in #Tasmania are still roaring. Thank you to the extraordinary firefighters & police who are working to save lives, & homes. pic.twitter.com/votnEapLIT

— Amy Lamoin (@LamoinAmy) January 25, 2019
Tasmania's Police, Fire and Emergency Management Minister Michael Ferguson tells Alan Jones firefighters have a huge battle on their hands.
"We're focusing our energy and efforts on protecting life and property.
"These fires will take not days, but they will take weeks before they can be extinguished."
Click PLAY below to hear the full update