Brisbane superglue protestor strikes again, this time in a canoe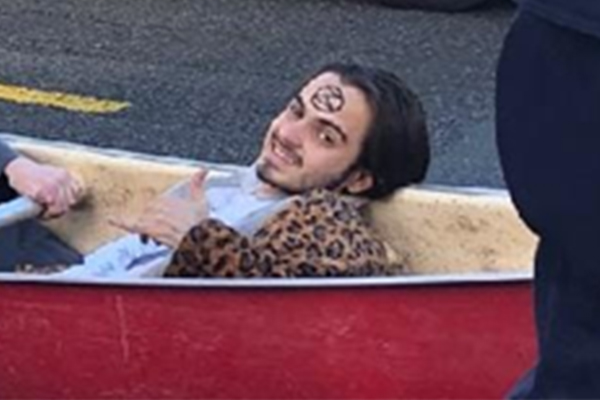 Image: The Courier-Mail
Traffic on one of Brisbane's busiest bridges has been brought to a standstill by climate change protesters in a canoe.
The four activists from the global Extinction Rebellion locked themselves together inside the canoe on Victoria Bridge in the morning peak hour.
Queensland Police were able to move the canoe in a matter of minutes but it took significantly longer to remove the protestors.

Image: The Courier-Mail
In the statement, the group also warned the upcoming "Rebellion Day Brisbane" planned for August 6 will "see major disruptions and large numbers of arrests."
One of the men is the same person responsible for shutting down Brisbane's CBD last Tuesday.
19-year-old Eric Serge Herbert and a woman superglued themselves to a main road, telling reporters they were "rebelling against the government's planned genocide of the human race".
Ray Hadley exclusively revealed Herbert is the dud triplet of Australian supermodels Elisha and Renee Herbert.
RELATED
Superglue protestor is the dud triplet of some very successful sisters
'Get a bloody job': Ray Hadley slams Adani protestors who superglued themselves to road