'Still on cloud nine': Human Nature thrilled after ARIAs honour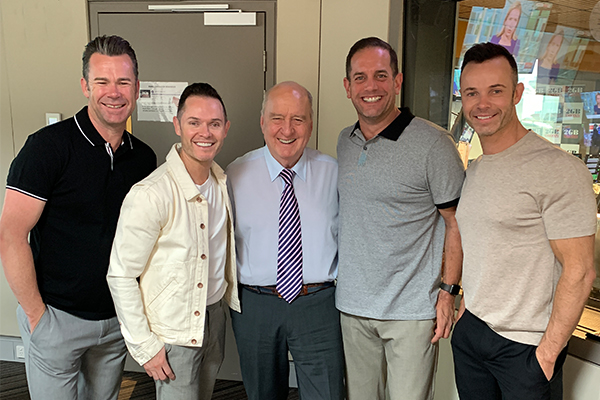 Human Nature is still reeling after being inducted into the ARIA Hall of Fame last week.
The incredibly successful Australian boyband, who performed their first concert 30 years ago, joined Alan Jones live in-studio after receiving the huge honour.
Alan helped launch their career all those decades ago and is extremely proud to see them immortalised in the Australian music industry records.
They tell Alan they never expected the honour.
"I guess we never worked towards accolades like that," says Toby, "but just to know that the industry wanted to recognise us for our time together and what we've done in the entertainment industry, we're still on cloud nine and it still feels a little bit surreal."
Click PLAY below to hear the full interview
Human Nature is currently in Australia performing a series of Christmas concerts.