Song to fight sexual harassment brings journalist to tears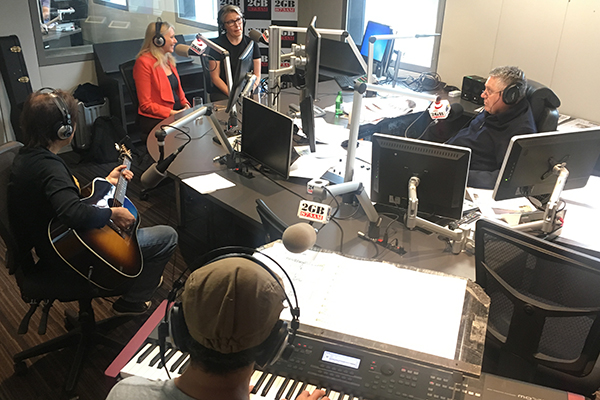 Singer Melinda Schneider and journalist Tracey Spicer have come together to stop sexual harassment against women, and men, in the workplace.
Two years ago Melinda co-wrote the song My Voice, aiming to empower victims. It will now be released in partnership with Tracey's not-for-profit organisation NOW Australia.
"We know that historically one in two women and one in four men have been sexually harassed or indecently assaulted," Tracey tells Ray Hadley.
She says the judicial system needs to "keep up with the times", with many people still worried they'll be judged if they go to authorities.
"I've had 1,600 messages so far and the vast majority of people just want to tell someone."
Ray has dedicated his career to the fight against child sexual abuse, sharing his personal attachment to the cause.
"My late mother told me very late in her life… about a sexual assault that she encountered as a small child.
"When she first revealed that to me as an adult, that's when I became a little more fervoured about making sure that I made representations to government and other people. I had a voice."
Ray and Tracey have had long careers in the media and share their stories of abuse within the industry, everything from almighty sprays to having 'cart tapes' thrown at them.
Click PLAY below for the full interview and the live performance of My Voice
To download the song, click HERE