'Sometimes we need to meet people like this bloke': Country battler loses everything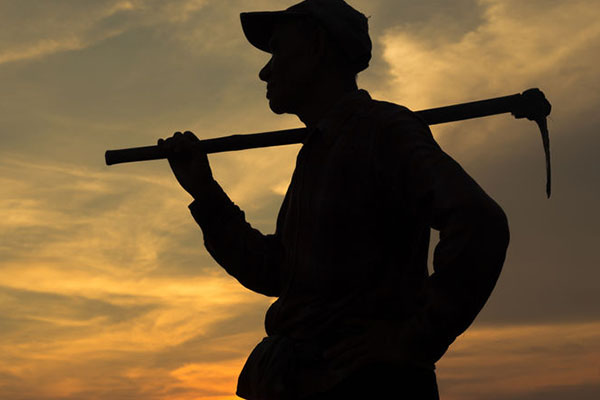 A country battler with a swag on his back and 50 cents to his name has epitomised the struggle our farmers are facing each and every day.
Listener Chris Ryan sent Chris Smith a heartfelt note describing the moment he crossed paths with a battler from rural New South Wales.
Chris says he was working near a train station when a man who "had country written all over him" approached him asking for information on the trains.
They got talking and he learnt the country farmer had just been thrown off his property by the bank and had spent the last couple of days hitchhiking from regional Wee Waa to Sydney.
"Blokes like that that put their heart and soul into their land and then the drought comes along and they can't afford to put any crop in or run any sheep.
"Next thing you know the banks knocking at the door saying where's our money," says listener Chris.
"He told me that in his case they were going to auction it off next month."
He says the struggling farmer spent his last $4 on a train ticket, leaving him with just 50 cents to his name.
"I just gave him $20… to go and have a decent feed.
"I would have given him more if I could.
"It's just very sad. It's just one of those moments in your life where you meet somebody that really touches you… and you really feel 'god my worries are nothing'.
"We all have our dramas on a daily basis but sometimes we need to meet people like this bloke from Wee Waa to put it all into perspective," says Chris Smith.
Click PLAY below to hear the full heartbreaking story