Soccer-roo invades suburban game, refuses to leave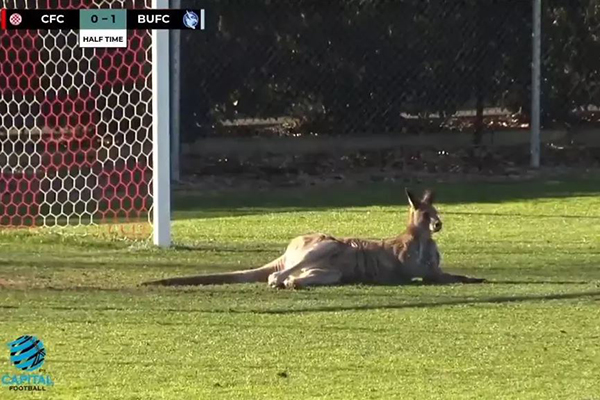 It seems everybody is getting into the spirit of soccer World Cup at the moment.
This soccer-roo didn't make the squad for Russia but thought he'd show off his skills at a suburban football game in Canberra on the weekend.
The unexpected pitch invader jumped the fence during a women's premier league match, stopping play for almost 20 minutes as ground staff chased and kicked balls to a rogue kangaroo.
Click PLAY below to watch the amazing footage
This fella was in no rush to let the second half of @BLUE_DEVILSFC v @CanberraFC1 get underway. #NPLW #Canberra pic.twitter.com/oPqiiCpnh5

— CapitalFootball (@CapitalFootball) June 24, 2018