Snakes alive! Brisbane residents overrun by huge pythons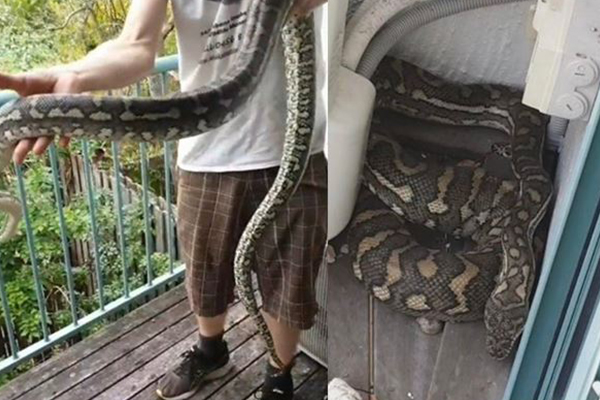 October is the middle of snake breeding season and the critters haven't been shy.
Brisbane residents have seen a spike in sightings in recent weeks, keeping snake catchers busy.
"It doesn't matter where you live in the river city – peak snake season is no longer yet to come, it is here, and it's in full swing," says Anthony Laughton.
COMING UP | @arlaughton will chat to @BenFordhamLive about this six metre python found in inner Brisbane.

Tune in at https://t.co/W1s3ZcXFvV pic.twitter.com/XSJu5qOac1

— News Talk 4BC 1116 (@NewsTalk4BC) October 28, 2019
Anthony recently had his own scaly encounter. His family told him that their Indooroopilly property had been invaded by not one, but two enormous pythons.
"It's very likely that [they] were eyeing their next meal in the form of their tenants' small pet dog."
Click PLAY to hear the full interview