Senator Pauline Hanson wants a 'please explain' over foreign student scholarships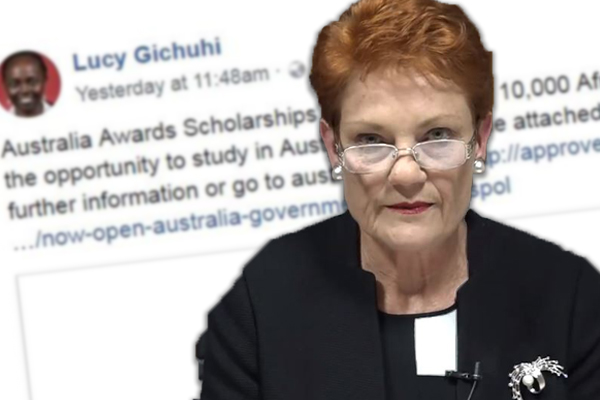 One Nation Leader Pauline Hanson is asking for a 'please explain' after it was revealed Australia is investing $320 million in a scholarship program for overseas students.
Senator Hanson has slammed the program run by the Department of Foreign Affairs which offers foreign students the chance to study on a scholarship in Australia.
Liberal Senator Lucy Gichuhi posted about the program having spots for 10,000 African students to her Facebook page but has since deleted it, citing "fake news" as the reason.
"I'm asking the Department of Foreign Affairs for a please explain," Senator Hanson tells Chris Smith.
"Is this fake news or is it fair dinkum? I think it's fair dinkum."
Senator Hanson says she's "sick and tired of the government giving away our money."
"The thing is we can't even look after our own.
"Our own kids cannot read and write."
Senator Hanson is also dismissing a fresh push to allow dual-citizens to sit in parliament, saying the laws shouldn't be changed.
Click PLAY below for the full interview