Sean to the resssscue! Listener saved from unwanted visitor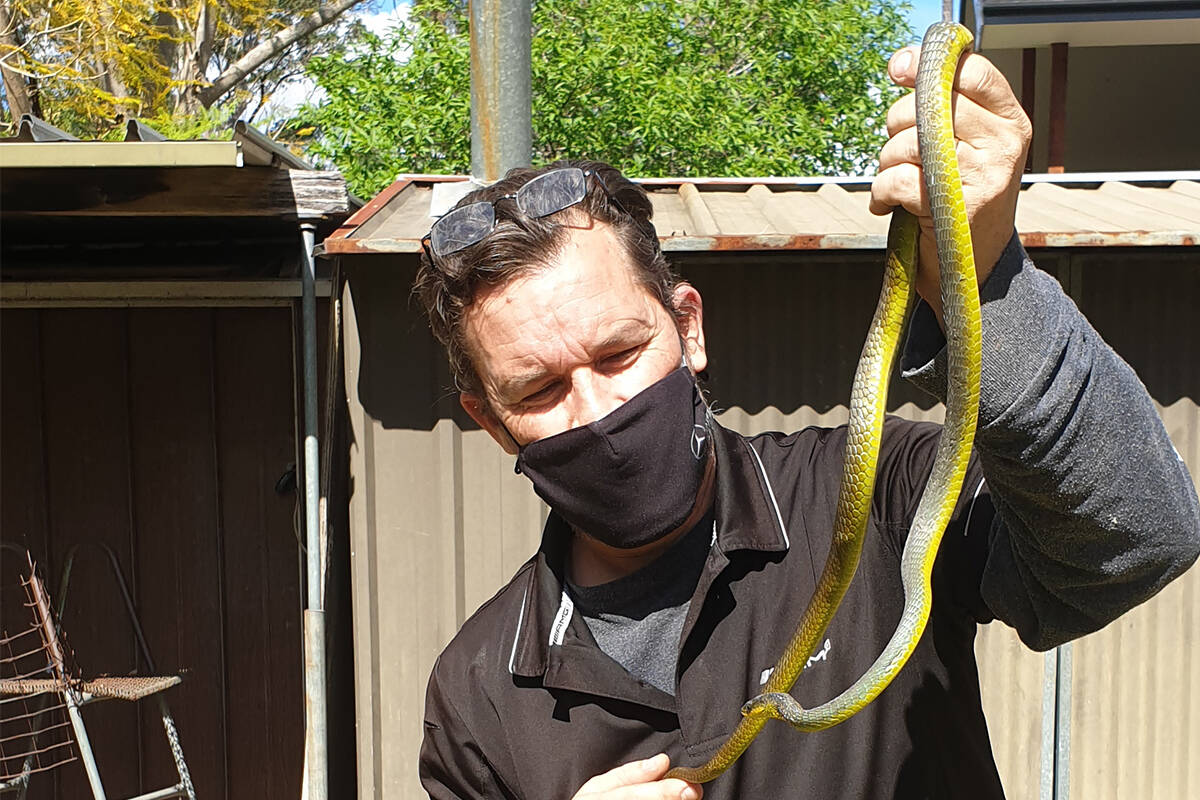 Sean from Australian Snake Catchers has saved a distressed listener from a cold-blooded visitor. 
Maureen from Asquith yesterday called the open line to find a number for someone who could help remove a snake from her backyard.
Ray's producers got Sean on the case, who found her visitor scaling Maureen's shed and attempting to break through a vent.
The common tree snake measured up to around 1.5 metres and has now been moved on.
Press PLAY below to hear Maureen describe her rescue