Ryan McNaught: An award-winning sculptor, just not as you'd imagine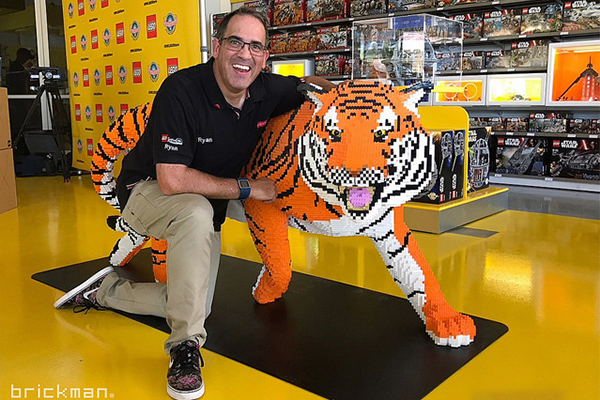 Ever imaged a job where all you do is play with toys? 
Well, that's the reality for 14 certified Lego professionals around the world, one of whom is Australian, Ryan McNaught.
Known as 'The Brickman', McNaught is the only Lego professional in the southern hemisphere and he joins 4BC's Chris Smith to talk about the incredible Lego creations he makes and his upcoming Brickman Awesome tour.
"I've got a team of six that work with me and we've worked for the best part of a year on this exhibition."
One model that will be on display is a NASA SLS rocket.
"It's the rocket that will take man to Mars next year.
"I spoke to the people at NASA a few times about getting all the right information about the rocket."
Listen to the full interview below
Find more information on McNaught's Brickman Awesome tour here