Rural farmer calls for budget to invest more in farming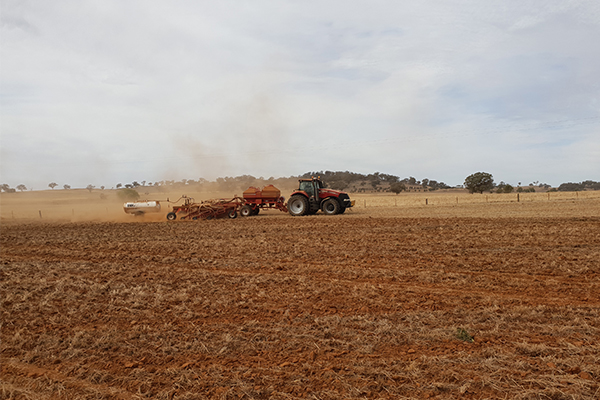 Listener Mark from Billimari, west of Sydney, sent in this photo of him sowing his canola crops for the year to Ray Hadley.
"Hoping for 20mm of rain this weekend," he writes.
Mark tells Ray yesterday the forecast predicted 10-20mm, but today it was amended to 1-5mm "which his useless for sowing crops."
He says the budget has money for better weather forecasting measures across Australia.
"It isn't an exact science but they'd have us believe that they can tell us whats going to happen in fifty years from now," says Ray.
See the crop below