Rumour box confirmed: Rugby league star Valentine Holmes heads for the NFL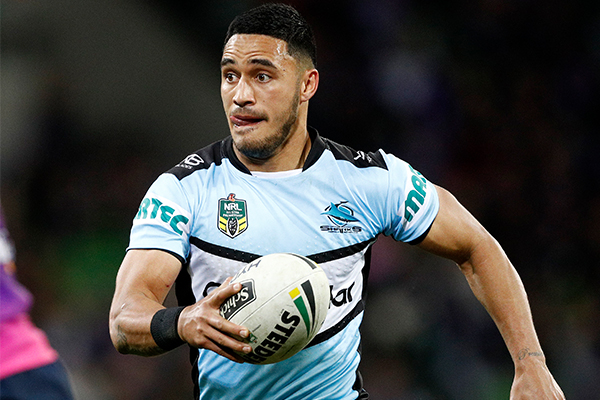 The Rumour Box has been confirmed.
Yesterday, an emailer claimed a high profile NRL player would imminently announce that he's leaving the code to pursue an NFL career in the United States.
They were right on the money and within hours news broke that Sharks fullback Valentine Holmes was the rugby league star.
The Cronulla Sharks have now released Holmes from his contract, but under terms he not play for any other NRL club in 2019.
Holmes says he's "forever grateful" to the club and Sharks fans.
But how will Holmes fare in such a different code?
Former NFL player Colin Scotts – the first Australian to be drafted in the sport – says Holmes is a "unique athlete" but has some work to do.
Holmes can run 36m in 4.6 seconds, which Scotts says isn't fast enough.
"We're talking about the most elite athletes in the world," he tells Chris Smith.
"For his position, be it wide-receiver or running back, you need to be a 4.4.
"He needs to get over here right away with the best trainers… increase his speed and increase his weight."
Scotts says he's proud of Holmes for leaving his comfort zone and "having a crack".
Click PLAY below for the full story