RSPCA defends seizing cattle from drought-stricken farmers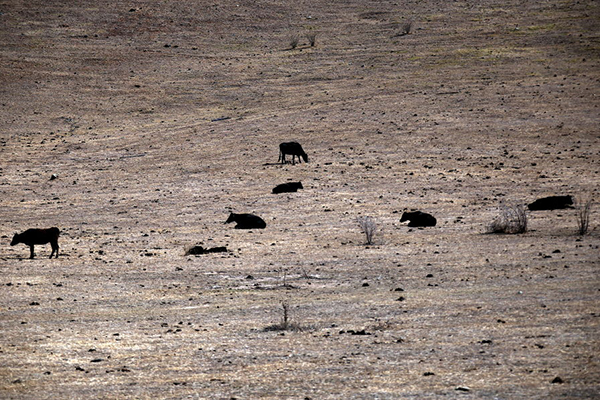 The RSPCA has defended its decision to seize over one thousand cattle from farmers in central-western NSW.
1,100 cattle were taken from five different properties in Binnaway on Monday amid allegations of animal cruelty.
The RSPCA was heavily criticised in the media for taking away the livelihood of farmers struggling through drought, but CEO Steve Coleman tells Ray Hadley it's not a decision they made lightly.
"As an organisation, the last thing we want to do is knock blokes around who are trying to manage one of the worst droughts that we've had to deal with."
He says they have visited one of the properties ten times to try and improve the situation, but ultimately the welfare of the animals had to come first.
According to Mr Coleman, there were also about two hundred cattle carcasses on the property when they arrived on Monday.
Click PLAY below to hear the full story
Image: Getty/David Gray
RELATED
'One of the worst moments of my life': Alan Jones meets farmer at breaking point