Ross Greenwood targeted by dodgy scam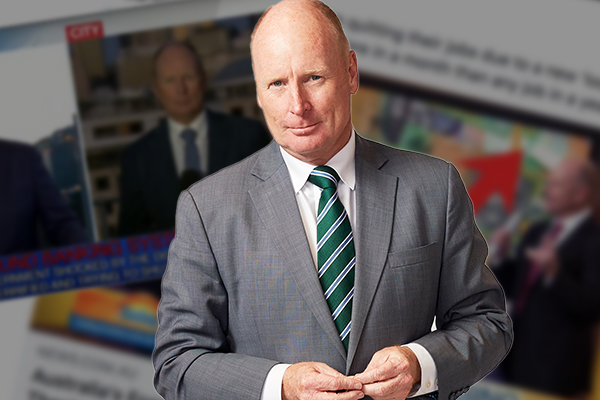 Ross Greenwood has been caught up in a Bitcoin scam targeting potential investors in the cryptocurrency.
Ross' photo has been used on Facebook, falsely promoting schemes for Bitcoin, under incorrect headlines.
"These types of ads are just not good enough," Ross says.
See below a photo of the scam
Queensland Police Financial and Cyber Crime Detective Superintendent Terry Lawrence tells Ross Greenwood people need to be careful.
"Conmen are sophisticated.
"As a user, you've got some responsibility… but research is showing that unfortunately, users aren't doing the right thing about their cybersecurity, their cyber safety, or their cyber awareness either."
Click PLAY below to hear the full interview