Rita Panahi calls on Labor to sack MP after hotel door smashed in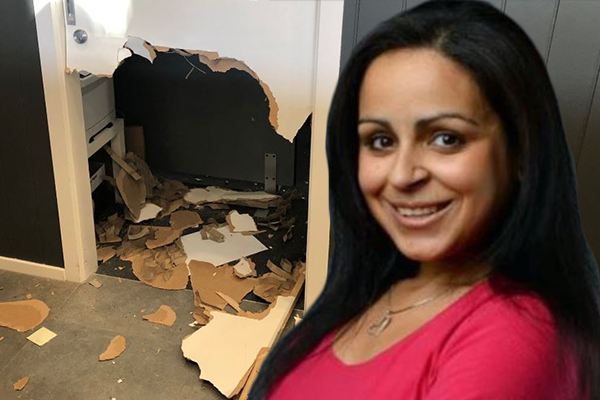 Rita Panahi has called for a Labor MP to be sacked after a door at a Canberra Hotel was smashed in.
Victorian MP Will Fowles has apologised over the ugly incident after being questioned by police. (Full statement below)
Police said no charges have been laid, at this stage.
Kellie Sloane was at the hotel at the time and posted a photo of the door on Twitter.
So here's the latest. A politician (I don't know who) has gone into a rage after discovering he couldn't access his luggage. Police say he's now calmed down but is facing charges. pic.twitter.com/VRKu5p2s2t

— Kellie Sloane (@kelliesloane) July 24, 2019
She tells Steve Price she has returned from getting her coffee to the bizarre scene.
"There was a security bloke saying whatever you do don't go inside, there's some big dude who's bashed down a door and he's still in the building.
"The problem was that reception didn't open until 8am and he apparently had a bag in the luggage area he couldn't access and he had a 9am flight."
Click PLAY to hear the full interview
Steve has condemned Mr Fowles' actions.
"The guy's obviously just completely lost the plot
"So he's apologised to his colleagues… his constituents… and his family, what about apologising to the people who own the hotel.
"The guy's a goose! The guy's a complete goose."
Rita Panahi agrees, calling on Labor to put their foot down.
"He's absolutely demolished that door.
"I just find it very difficult to understand how Labor could tolerate this and if they don't sack him they are, in a way, tolerating it."
Click PLAY to hear the full interview